July 17th
Hooray! Creamy B and Butterscotch Pudding were adopted together today as brothers forever! Thank you to this amazing couple who drove all the way from Grand Junction.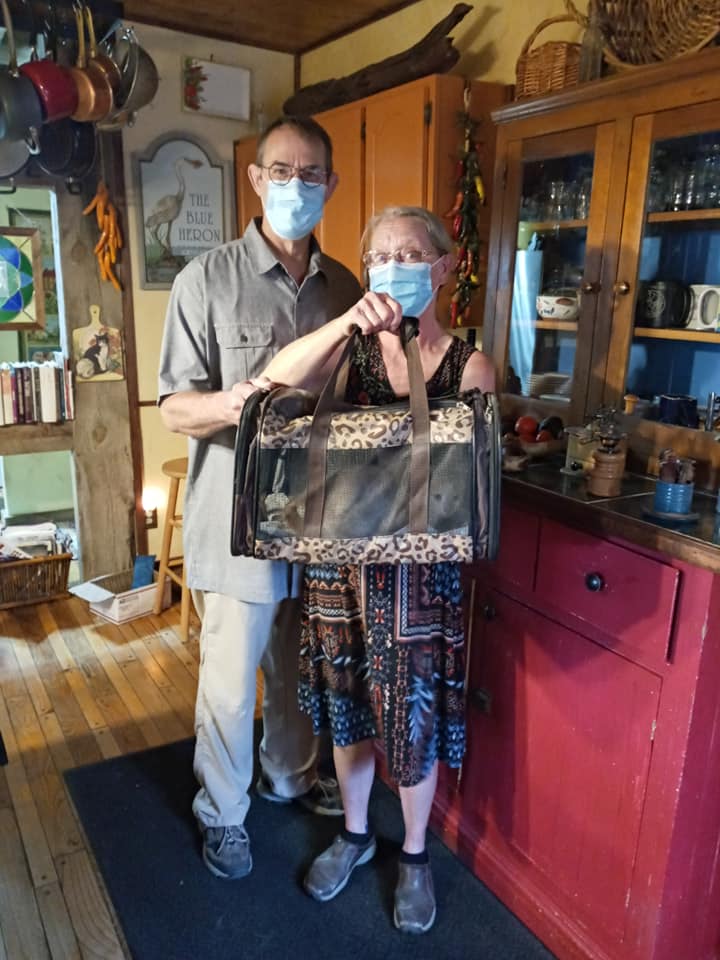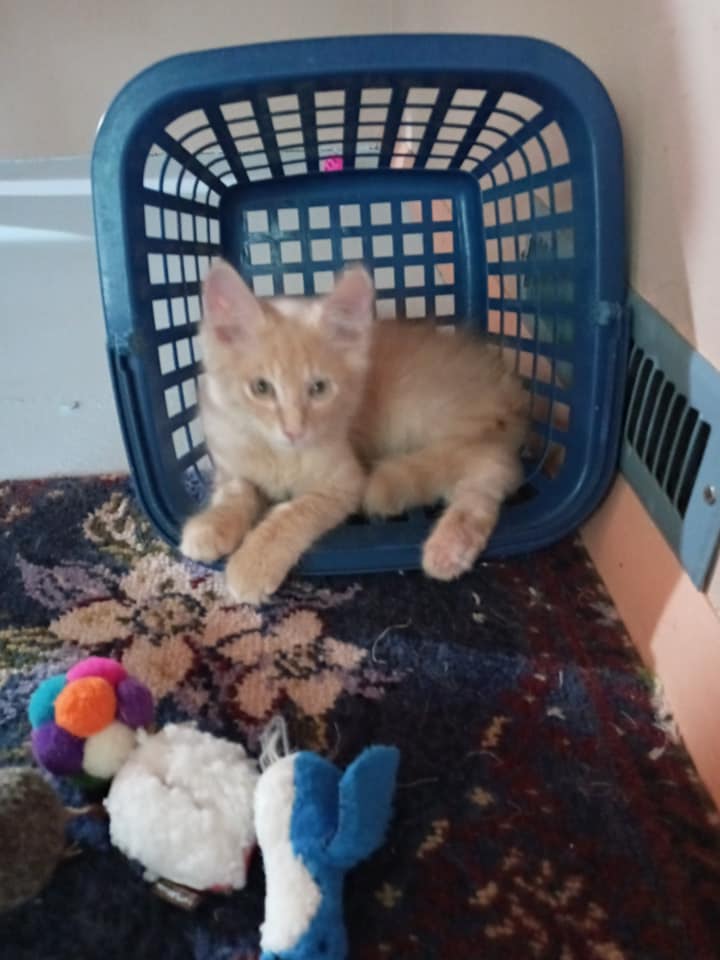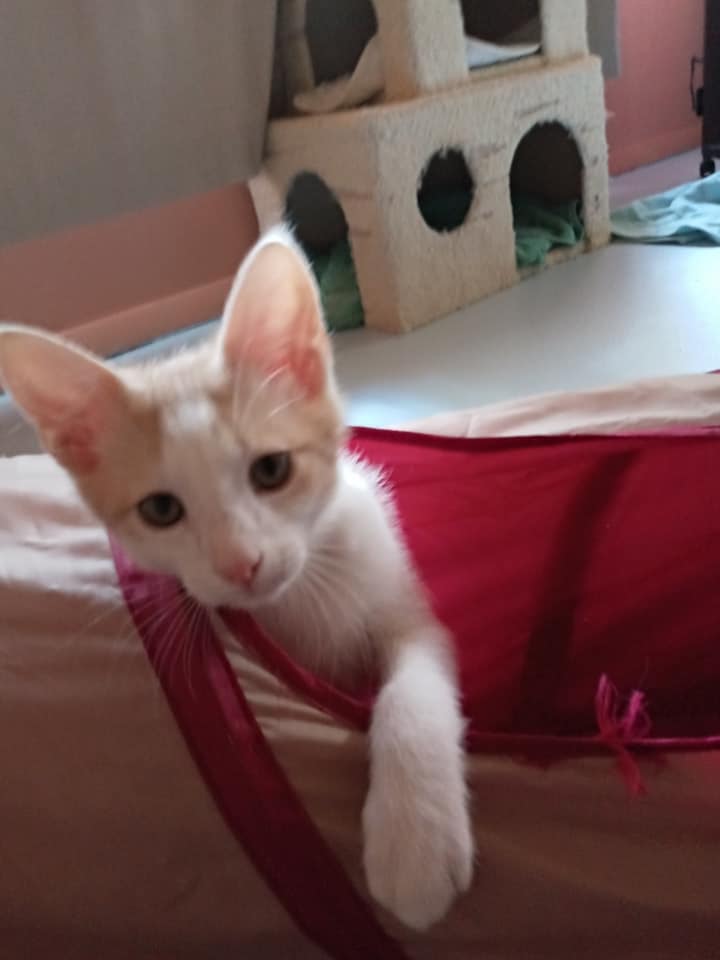 July 6th, 2020
Only two of the Sweet Cream kittens are available!  We need some help getting these two adopted. The last two of the little creamies; Butterscotch Pudding and Creamy B. These boys would love to stay together. They are neutered and microchipped vaccinated and ready for home.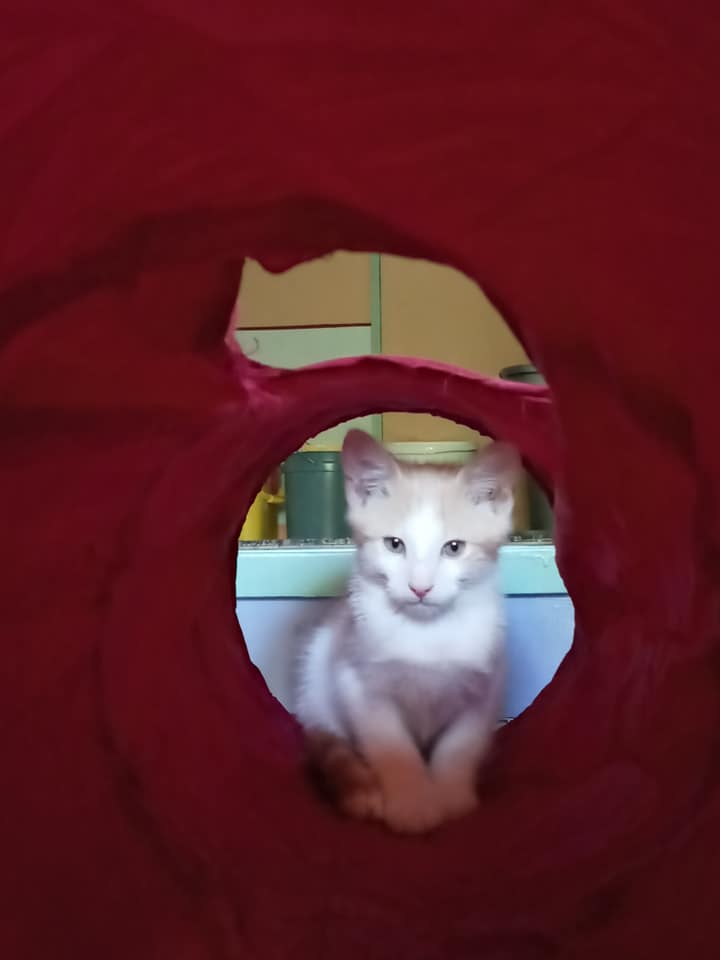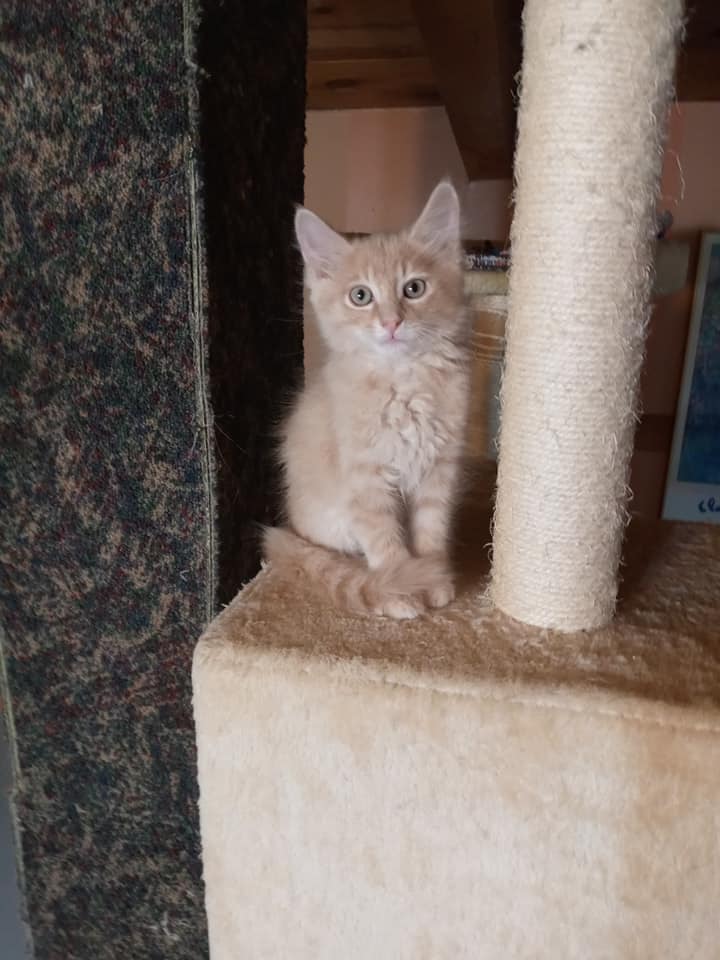 Please read the story of the Sweet Cream Family, as told by the Truckey Foster Family.
Note: This family is being loved by the Truckey foster family for at least another three weeks. If you are interested in adopting, please click here for information about adoption.
May 29th, 2020
We have had a big project going on at the Truckey Barn. Creamy, semi tame young female has been eating at the wildcat station. She showed up yesterday with four kittens!! Bruce went to work this morning and was able to trap 3 at once. Then 5 hours later he got the last one. Creamy is still out there but we expect that we will have her this evening or first thing tomorrow. These little guys are frightened and confused but not doing too badly. They ate a good lunch and didn't hiss at me last time I was there.
---
May 30th, 2020
Here's how things look this morning for the wild ones. They're in some new digs. When we were moving them this morning we took a few pictures. They had eaten every bit of food that I left last night and drank all of the water. Also use the cat box yay! Brought them breakfast this morning but no one wants to eat in front of me. Part of the taming process is to be with them while they eat so that they learn where the food is coming from and they start to trust humans. You can see that they're not completely feral because they allowed Bruce to pick them up to transfer to their new home. One of the little calicos was very spicy about it. We don't have Creamy (mama) yet that's today's project.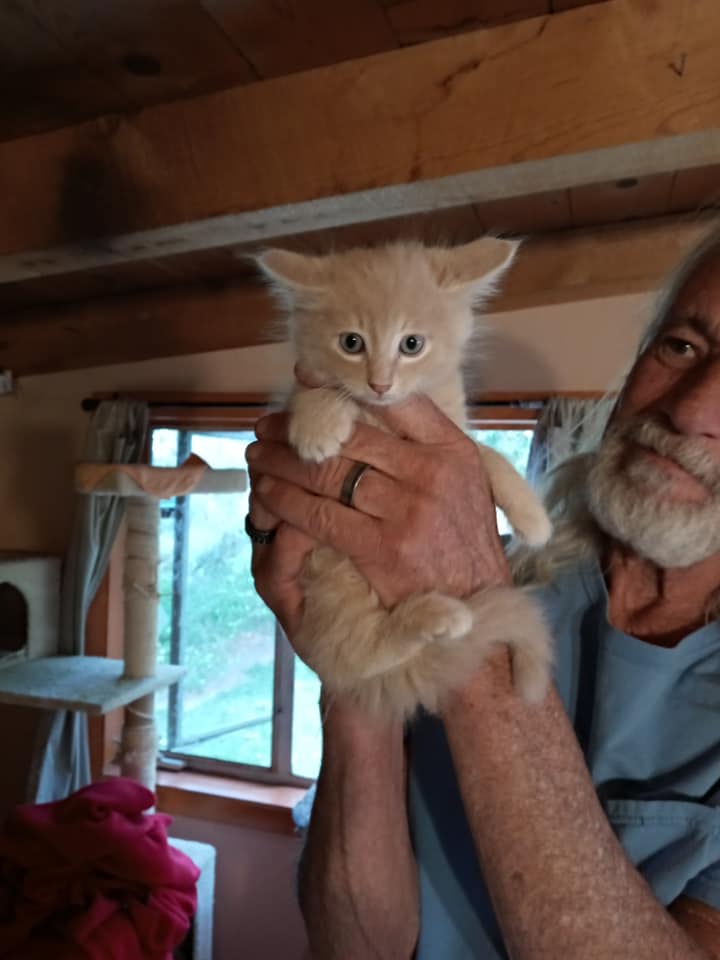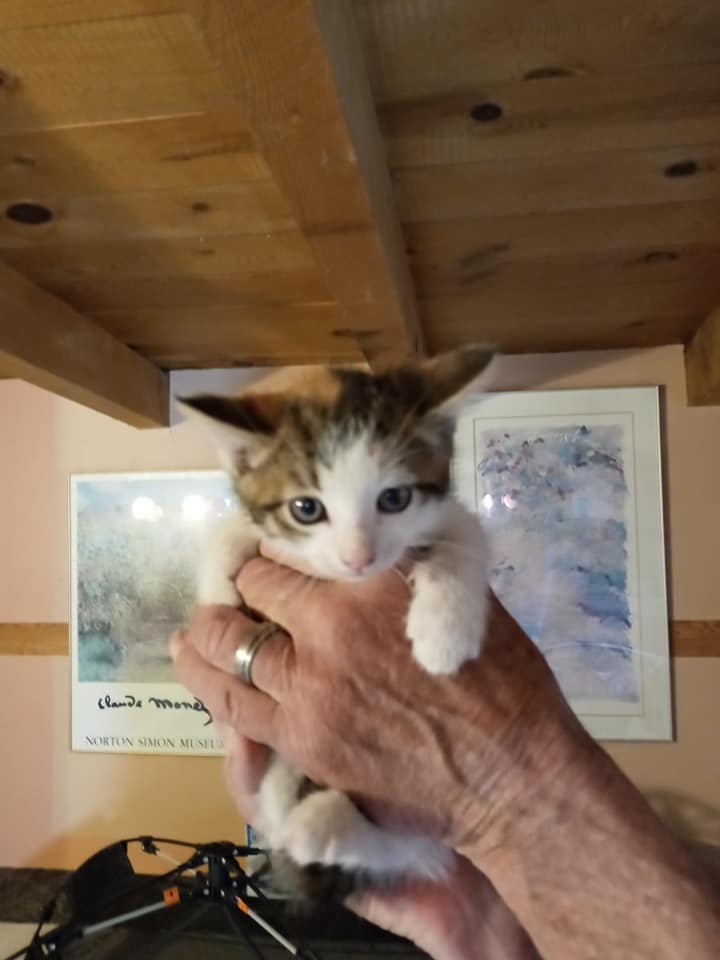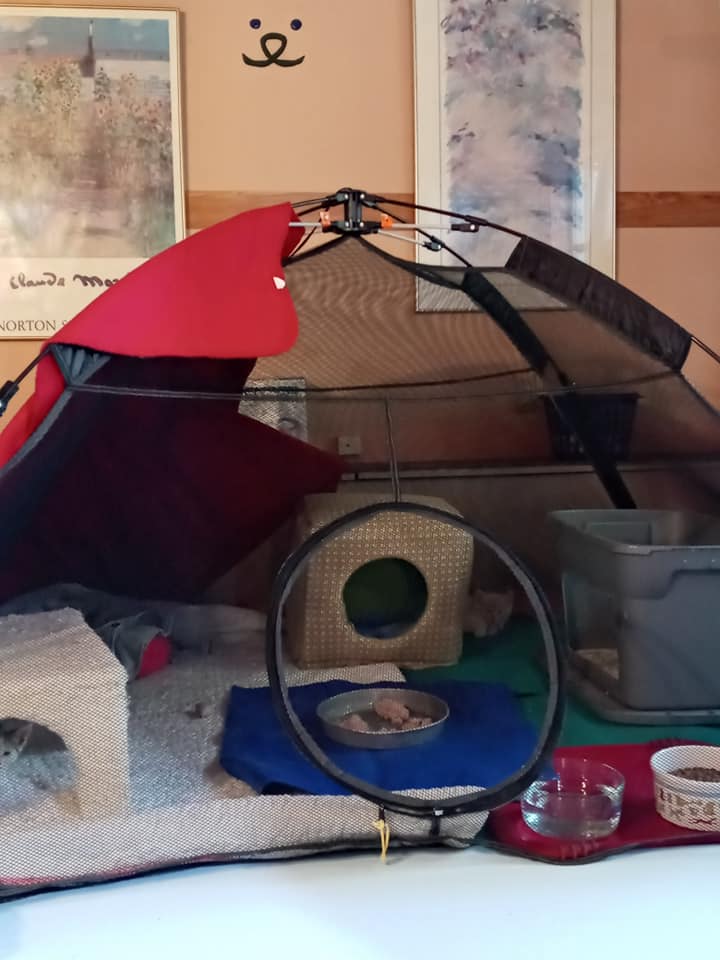 ---
05/30/20 Update 2
Finally after 20 minutes they decided to eat in front of me.

---
05/30/20 Update 3
We got her!!! Mama is very nervous but happy to see her kittens and they are so happy to see her. You can see her face just to the right of the cat cube. Yippee!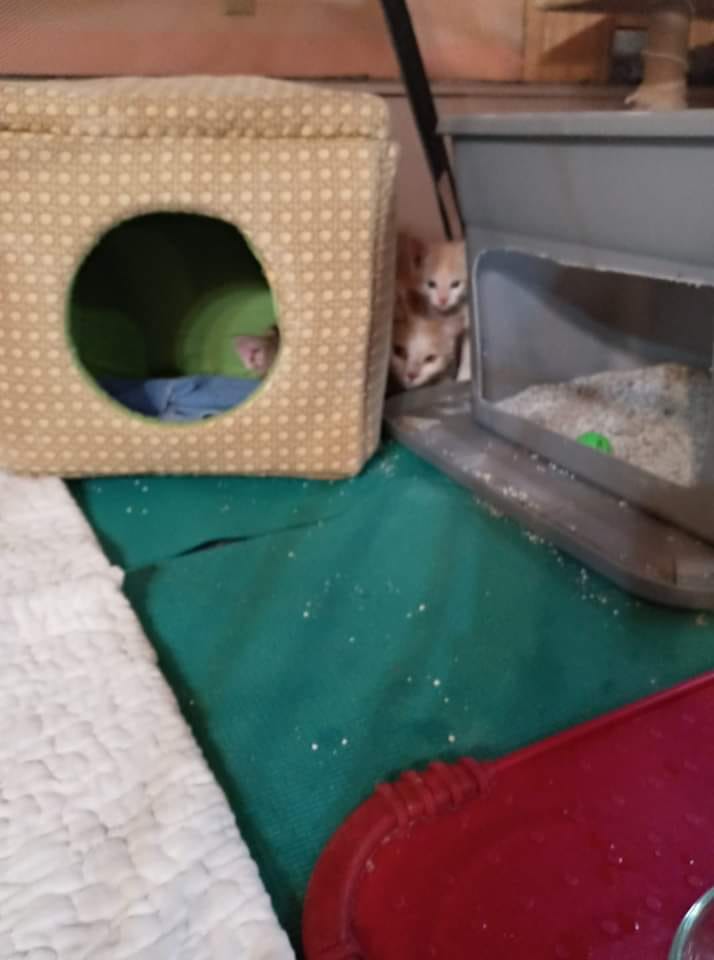 ---
5/31/20
This is not a feral cat! Just dumped and neglected. She's Sweet Cream.
---
6/1/20
So this morning I decided to let everybody out into the kitten room. They are doing really well and the kittens are amazingly healthy for being born in the wild. Mama- Sweet Cream is settling in. The babies – Crispy Cream, Butterscotch Pudding, Chantilly Cream, and Creamy B are still pretty shy but are starting to respond. So happy we were able to bring them in and give them a chance at a happy healthy life.
---
6/3/20
This is Butterscotch Pudding. He is in the Purrito Wrap which has such a calming effect.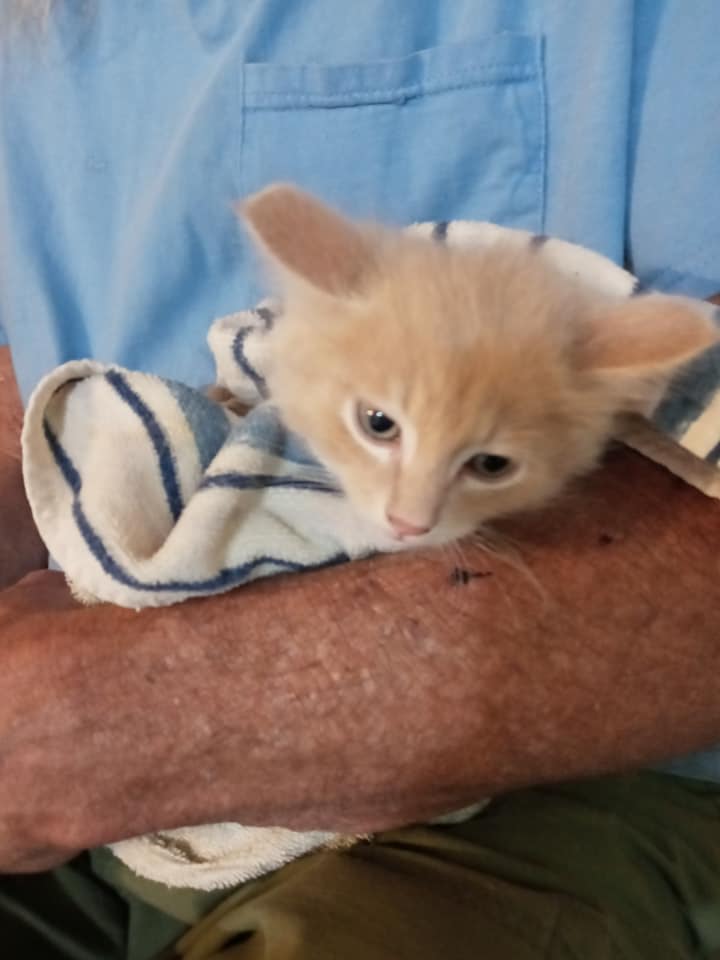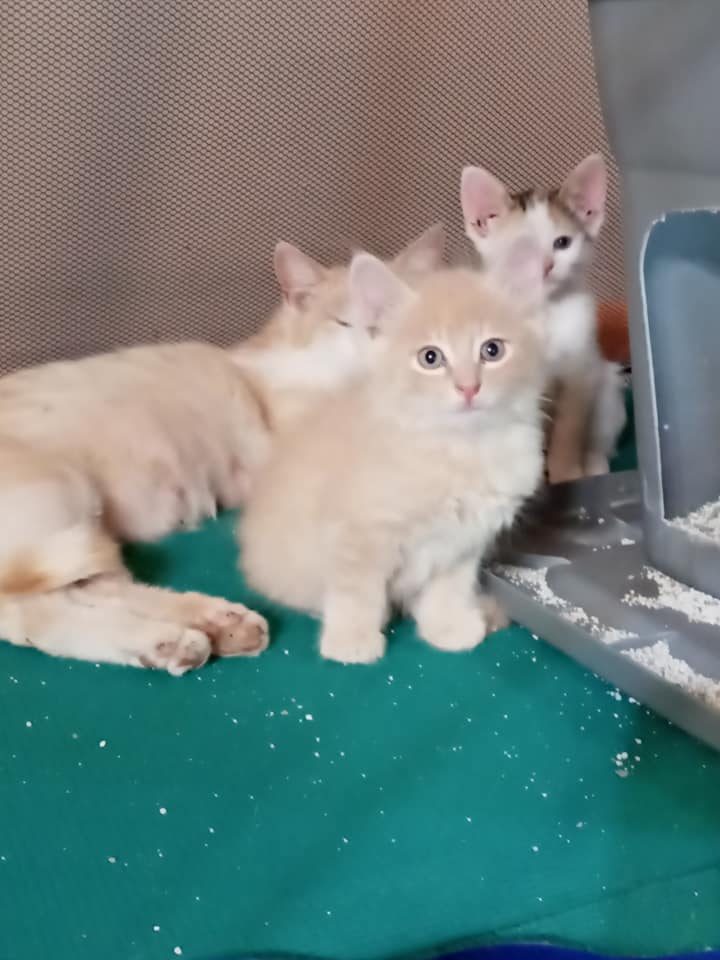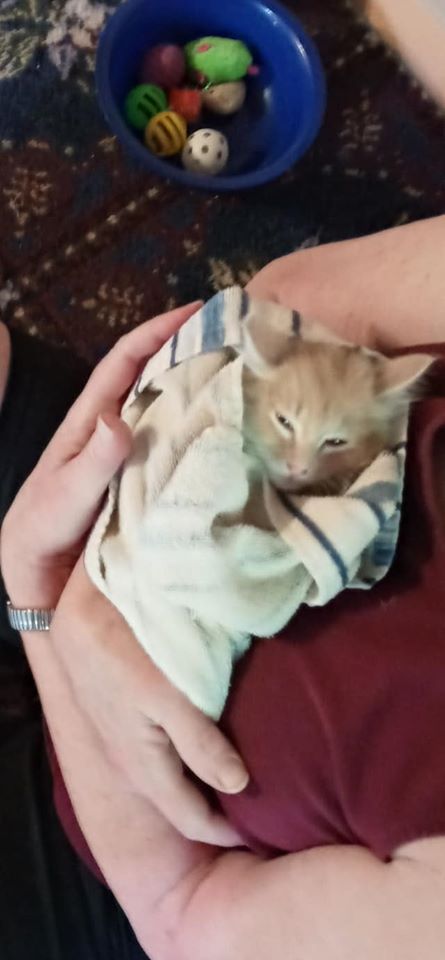 ---
6/4/20
She's a little shy about having her picture taken but isn't she the cutest!!! Look at those big bat ears. This is Chantilly Cream.
---
6/6/20
Here is Mama Creamy' s second little calico girl Crispy Creme. She is beautiful and very gentle.